House Bill 523, was officially effective on September 8, 2016, which legalized medical marijuana in Ohio. Ohio's program faced many ups and downs while trying to get established in the fall of 2016. Although it has taken a few years to get up and running, the program has finally taken off and is seeing more patients than ever before. The current 2021 patient and caregiver numbers are listed below.
As of late April 2021, the current patient and caregiver numbers for medical marijuana cardholders are as followed:
279,908 Recommendations
197,816 Registered patients

12,612 Patients with Veteran Status
13,870 Patients with Indigent Status
779 Patients with a Terminal Diagnosis

158,397 Unique patients who purchased medical marijuana (as reported to OARRS by licensed dispensaries)
21,989 Registered Caregivers
Ohio's program allows any patient with a previous diagnosis of any of the 22 qualifying conditions access to dispensaries across the state for patients to purchase their medical cannabis in hopes to relieve their symptoms and side effects associated with their qualifying condition. With more patients continuing to enter the medical marijuana program in 2020, we have outlined everything you need to know about the program, laws surrounding it, and what the future looks like for present and future Ohio medical marijuana patients and caregivers.
With an Established Medical Marijuana Program, Will Ohio Become Recreational Soon?
Currently, recreational use of marijuana is prohibited in Ohio. The only legal way to consume marijuana is by obtaining your medical marijuana card since Ohio is only legalized cannabis for the treatment of various chronic qualifying conditions. Some patients and cannabis consumers believe that since Joe Biden has been elected as president and the Democrats have taken over the U.S. Senate, that federal legalization is not far off and could happen in as little as 2 years.
Groups continue to form across the state to work towards getting federal cannabis legalization on the ballot again since it was not approved in the 2020 election. There are more people than ever in Ohio who are supportive of legalizing the plant recreationally in addition to the already established medical marijuana program. Although recreational use opens the door for anyone of legal age to use the plant as they wish, there are still countless benefits to having a medical marijuana card in Ohio.
Driving with Medical Marijuana in Ohio
It is not advised that you should drive after medicating with medical marijuana. Ohio patients are not exempt from getting a DUI/OVI if found operating a vehicle under the influence of cannabis, even if they are registered cardholders. Just like other substances, Ohio enforces the law by not allowing drivers to be under the influence of any substance.
Although it is not advised or recommended to drive under the influence of medical marijuana or any substance that could impair a driver and cause harm or injury, there is a chance you can work with law enforcement by explaining you have only taken the amount prescribed to you by your doctor. The outcome of this conversation is very uncertain, which is why we recommend not consuming before driving.
Apply For Your Medical Marijuana Card Online Today!
Obtain a Med Card in your State
Is Home-Grow Legal in Ohio?
Currently, at-home cultivation or 'home-growing' is not yet legal in Ohio for medical marijuana patients. Despite it not being allowed yet, there are proposed amendments that order recreational use to become legal in Ohio. If and when recreational use is legalized in Ohio, it would allow adults the ability to grow up to six plants in their home at one time. If recreational use were to pass, at-home cultivation is not far off for Ohio patients to start growing their own medicine. Although at-home cultivation is now allowed currently, there are many Ohio cultivators that support at-home-grow such as Certified B-Corp, Firelands Scientific, and environmentally conscious, Galenas.
Ohio Medical Marijuana and Probation
For those who are currently on probation in Ohio, cannabis usage depends on the circumstances of the offense and where you live within the state. The location of where you live can impact one's probation due to some counties in Ohio explicitly prohibiting cannabis use of any kind during probation. Although some counties in Ohio remain strict on cannabis use while on probation, there are some counties that do allow or approve the use of medical marijuana while on probation, depending on the circumstances. If you are on probation due to a previous cannabis offense, it is highly unlikely it would be allowed for you to use while on probation. In the past, there have been judges who have allowed the use of marijuana for those with a medical marijuana card, along with providing records supporting the qualifying condition which is needed for approval and registration of a medical marijuana card in Ohio.
Federal Law Vs State of Ohio Laws on Medical Marijuana
Regardless of what Ohio says about medicinal or recreational cannabis, it's important to remember that it's still illegal on the federal level. Federal law always takes precedence over state law, regardless of whether it is legal or not. Marijuana is now prohibited in all forms in the United States, with the growing of hemp, a derivative of the cannabis plant, only recently becoming lawful. It is believed that the US government did most likely due to the hemp plant's lack of psychoactive effects in yields onto users after consuming. Any hemp plant with more than 0.3 percent THC is deemed marijuana by the law and is therefore illegal in the U.S. There is still time before cannabis becomes legal at the federal level, however many Ohio patients believe that with the Democrats now in the senate, this could be a possibility within the next two years. So far this year, Senate majority leader Chuck Schumer and other senators revealed their intention to create a Senate 'coalition' expressly committed to the federal legalization of cannabis on February 2nd, 2020. The alliance aims to improve public health, strengthen justice reforms, and implement accountable taxes and regulations, all aimed at lifting the federal ban. Federal legalization of cannabis would allow easier access for those who wish to consume marijuana and lower the cost of products for medical and recreational users alike.
Traveling with Medical Marijuana in Ohio
A lot of patients question if they are able to travel with their medical marijuana. It depends where you are traveling. If you are traveling within the state of Ohio, you are legally permitted to possess your medical marijuana. If you are wondering if you can travel out of state with your medical marijuana, the answer is much different. The state of Ohio has not established reciprocity with any other medical marijuana states. However, this is not to say that this could not be an option in the future. Reciprocity could not be far off, depending on the status of federal legalization as well as recreational use getting approved in the future. The core issue with reciprocity is that due to the federal law still making marijuana illegal, crossing over state borders with marijuana products, even medicinal, is still considered a federal crime.
Can I possess a gun if I have my Ohio Medical Marijuana Card?
If you live in Ohio and have a concealed-carry permit, you are technically prohibited from purchasing medical marijuana. You can't apply for a permit if you have an Ohio medical marijuana card, on the other hand. You also cannot purchase firearms in the state of Ohio if you are a registered medical marijuana patient. But it isn't because of Ohio's marijuana and gun regulations that this is the case. At the end of the day, it's the federal government that is making possessing a gun and obtaining a medical marijuana card tricky. The line often gets blurred since Ohio's medical marijuana card patients are protected by HIPPA laws, which establishes national standards to protect individuals' medical records and other personal health information and applies to health plans, health care clearinghouses, and those health care providers that conduct certain health care transactions electronically. With HIPAA protecting Ohio's medical marijuana patients' privacy, how will anyone know if you have your medical marijuana card AND own a firearm?
Federal Government VS Ohio State Government on Guns and Medical Marijuana
In 2021, marijuana is still considered a Schedule 1 drug. According to the DEA, A  schedule one drug is a drug or other substance that has a high chance of being abused or causing addiction and has no FDA-approved medical use in the United States. Schedule I drugs are tightly regulated by the federal government. Examples of Schedule I drugs are heroin, LSD, and ecstasy. Until marijuana is rescheduled from this, it will remain illegal to possess both a firearm and a medical marijuana card.
What are the repercussions for owning a gun and obtaining a medical marijuana card in Ohio?
Title 18, United States Code, Section 922 prohibits the possession of a handgun while using medical cannabis. The penalty for this is absurd: up to ten years in prison and $250,000 in fines. Even worse, If a patient lies on their background check in order to purchase a gun, it is a distinct offense punishable by five years in prison. Regulated MMJ sufferers are unfortunately not protected under the Second Amendment. On the grounds that marijuana is connected to "irrational or unpredictable behavior," the 9th Circuit Court of Appeals held in 2016 that medical marijuana regulations do not violate the Second Amendment.
Ohio Medical Marijuana Forms and Possession Limits
Ohio has established a medical marijuana program that limits patients on the types and amounts they are allowed to purchase at a given time. Patients can purchase up to 90 days' worth of medical marijuana, they can do this in many different ways to get the most out of their medicine and 'prescription'.
Types of Medical Marijuana Products: These products can vary from flower, tinctures, edibles, oils for vaporization, topicals, and more!
Tier 1: 23% or less THC content
Tier 2: 23-35% THC content

Concentrated oils must have a THC concentration of less than 70%​
A patient may purchase no less than ___ per day:
2.83 grams (1/10 of oz)
295 milligrams of THC in patch, lotion, cream, or ointment
110 mg of THC in oil, tincture, capsule, or edible (50 mg. per edible)
590 mg of THC in oil for vaporization
90-day limits:
Tier 1: No more than 8 ozs
Tier 2: No more than 5 and 3/10 ozs
No more than 26.55 grams of THC content in patches, lotions, creams, or ointments
No more than 9 and 9/10 grams of THC content in oil, tincture, capsule, or edible form
No more than 53 and 1/10 grams of THC content in oil for vaporization
Terminal illness (90 days):
Tier 1: No more than 10 ozs
Tier 2: No more than 6 and 6/10 ozs
No more than 33 3/10 of THC in patches, lotions, creams, or ointments
No more than 11 and 7/10 of THC in oil, tincture, capsule, or edible
No more than 65 and 7/10 grams of THC in concentrated oils
Although the Ohio Medical Marijuana Control Program protects medical marijuana patients, there are still some rules and laws that must be observed in order to be in complete compliance with the program.
Schedule your ohio marijuana card appt in 4-steps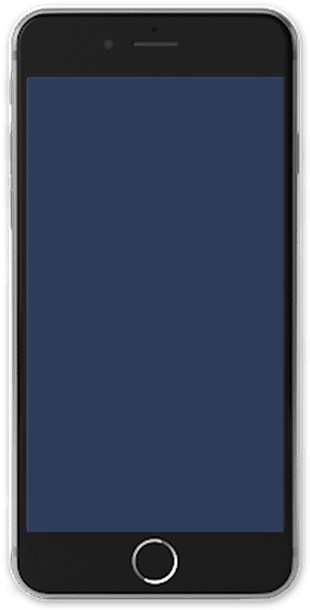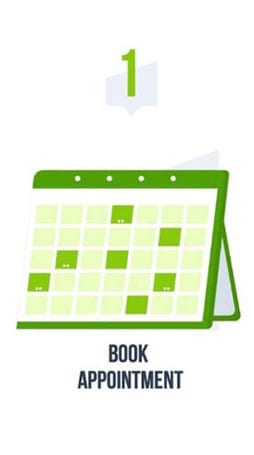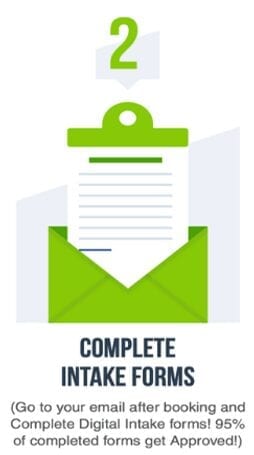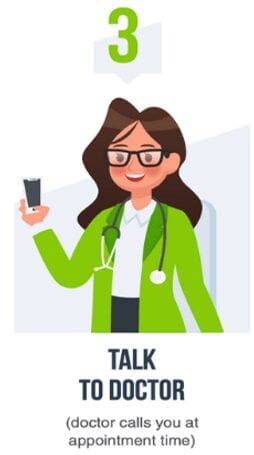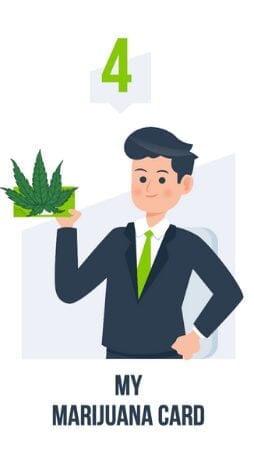 SCHEDULE A CONSULTATION TODAY for Medical Marijuana in Ohio!
Are you suffering from a debilitating medical condition, but don't know if you qualify? Click Here to see if you may be eligible to obtain your own Medical Marijuana Card to treat your ailment with medical marijuana, which includes both THC and CBD products. Any of the products listed above can be found at your nearest Ohio Dispensary.
Click Here to learn more about what My Marijuana Card's state-certified marijuana doctors can do for you, or give us a call at 877-783-1805 and our friendly patient coordinators will set an appointment and walk you through the process of receiving your own Medical Marijuana card. Get your Ohio marijuana card today online!