Alzheimer's Qualifies for Medical Marijuana in Ohio
Alzheimer's Disease now qualifies in Ohio for medical marijuana treatment. Those suffering from Alzheimer's disease in Ohio can now find relief from their qualifying condition with medical marijuana to relieve a variety of symptoms.  According to the Alzheimer's Association, there are over 5.8 million people living in the U.S. diagnosed with the disease. Alzheimer's is a progressive disease that destroys one's memory and other mental functions in the brain. Alzheimer's causes the brain cells to degenerate and die, which causes not only memory loss, but a wide variety of other symptoms making living with the disease that much harder for Ohio patients.  The most common symptoms of those clinically diagnosed with Alzheimer's face are; sleep problems, paranoia, anxiety, depression, pain, poor or loss of appetite, weight loss, and dysphoria. Ohio patients are now able to live a higher quality of life with the help of cannabis. 
How does Medical Marijuana Help Treat Alzheimer's Disease? 
There are many ways and methods that cannabis can help those diagnosed with Alzheimer's in Ohio find relief from their symptoms. THC can help patients by stimulating one's appetite, delivering a better quality of sleep, decreasing agitation, and patient's overall symptom severity. Although cannabis is not a cure-all, it can significantly impact the effectiveness of patient's current treatment plans when added into their current pharmaceutical routine. Cannabis also helps those with Alzheimer's make it possible for them to live their lives at home with caregivers, avoiding nursing home placement, which in some cases makes all the difference when battling the disease.
For those who have early onset of Alzheimer's, cannabinoids and cannabinoid receptors in the body respond well by improving cognitive impairment, reducing inflammatory reactions. Controlling inflammation in those diagnosed with Alzheimer's is extremely important, as cannabis has the ability to slow the progression of the disease in early-onset cases. Cannabis has anti-inflammatory benefits, and also acts as a neuroprotective. Cannabis helps by working with the body's natural cannabinoid receptors in the body to rejuvenate damaged cells, and prevent further damage to cells in the brain, hopefully slowing the disease. The combination of the use of THC and CBD can do wonders for patients suffering from Alzheimer's disease, as many options are available for purchase at Ohio dispensaries. 
Schedule your ohio marijuana card appt in 4-steps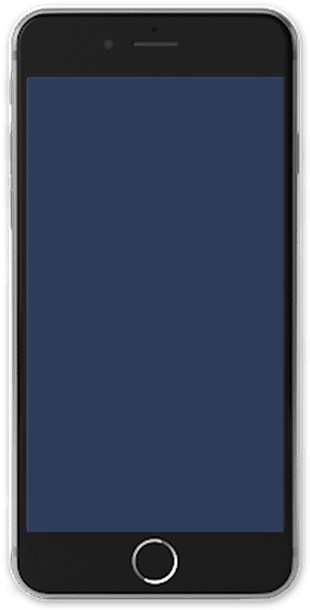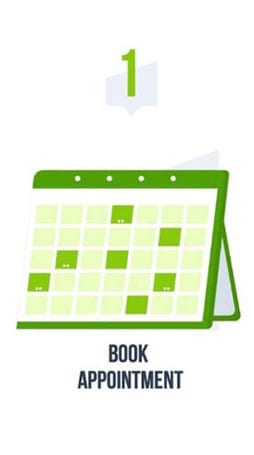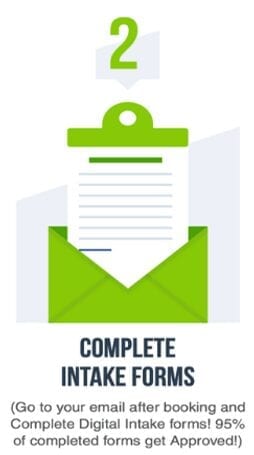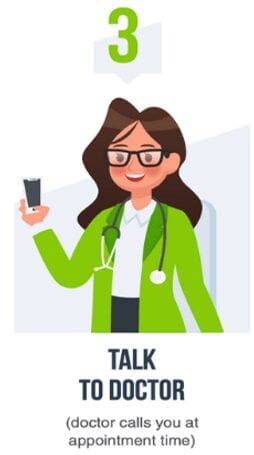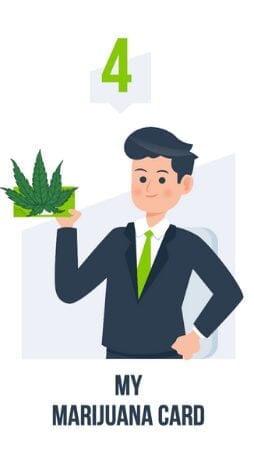 Schedule an Ohio mmj Consultation today!
Are you suffering from a debilitating medical condition, but don't know if you qualify? Click Here to see if you may be eligible to obtain your own Medical Marijuana Card to treat your ailment with medical marijuana, which includes both THC and CBD products.  Under Ohio Law, MMJ Cardholders can purchase THC from any licensed Ohio dispensary. 

Click Here to learn more about what My Marijuana Card's state-certified marijuana doctors can do for you, or give us a call at 877-783-1805 and our friendly patient coordinators will set an appointment and walk you through the process of receiving your own Medical Marijuana card. Get your Ohio marijuana card today online!