Hey all you cool cats and kittens…social distancing got you down? Check out these ideas to keep you from chasing your tail.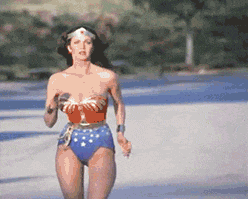 Hit the Trails
We at My Marijuana Card know better than most, that nature is extremely therapeutic. Beyond all the pings, notifications, concrete barriers and societal lines, is nature: The Oldest Organic Reach Platform ever. Whether you hike leisurely trails while absorbing the sights, or race to shave time off your average mile, the combination of wide open air and muscle exertion can open your senses to inspiration and blessings. Exercise boosts immunity and can help shake stress, while contact with the wide open air can ease us back into the flow. Should you see another hiker, maintain a good distance, by slowing down or speeding up to to keep at least six feet in the clear.
Stoke Your Appetite 
Let's face it: Most of us can't hunt and kill our food, no matter how burly we look in our hipster plaid. But we can dig out grandmas old potato salad recipe, or take tips from cooking shows like Bong Appetit. Social distancing is a great opportunity to take hands-on approaches to pleasing to our palates. It may be daunting at first, but don't be afraid. Even Martha Stewart botched some dinners before she met Snoop Dogg. Select proper ingredients and follow instructions and you too can crack the mysteries of your gullet's greatest desires.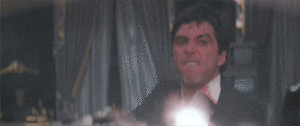 Behold the Classics
There's always that film that you've wanted to watch, that everyone's seen, that's on all the great lists, but that you haven't seen, because you can't find the time, or you're not in the mood, but that tugs at you, as you're the last to in your circle to experience this epic cultural find. But here you are in this wonderful time, of high-def streaming, expansive digital libraries, reasonably priced wi-fi, your own space, and your very own time. And they're waiting. Classics like:  The Godfather, Friday, Gone With the Wind, Aliens, Predator, Transformers, The Matrix, Black Mirror, Willy Wonka, 300, Game of Thrones, Teen Wolf and Stranger Things…. You see…"These are the droids you've been looking for"…"There's no place like home"…"May the force be with you"…"To infinity and beyond"… "They call it a Royale with Cheese."…."You're killing me smalls."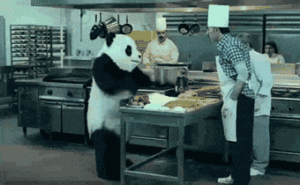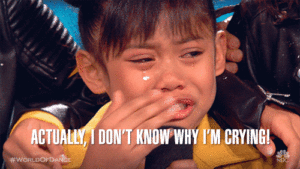 Get Emotional 
This might sound unusual, but now might be a good time to get more in touch with your emotions. They're happening all the time and are a huge part of what we are, but we tend to shove our feelings aside in the process of "getting it done." But feelings aren't non-essential. In fact, they're anything but. They're the spark-plugs of our engines; the fire of our resolve. It doesn't have to be messy, but should flow free like the heavy gray clouds that bloat before the rains. Once examined, they could compel you to draw, or to paint, or to box, or to wrestle, or to sing or to dance, or just. Play. Whatever it is, be real about it. This is  also a great time to call friends or family, and talk about… things – Recall fond memories, or just plain call cousin Jody out, because she knew darn well how you like your eggs… but… be true to your resolve and your engine should take off – but it mostly depends on the length of the load.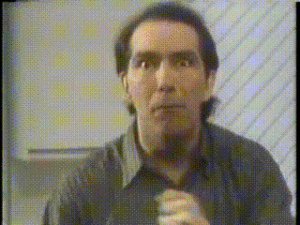 Clean Up 
Clean up. No, seriously, like forreal. Not that psyche up to nothing we usually do, that just ends in awkward puddles of malaise and disappointment. No, stand up to that sock drawer. Organize that bookshelf. Color-code those undies, or those candles, or that spice-rack. It can be hard to get started, as it's really a battle of the psyche. But if you win, you'll feel accomplished, warm and relaxed. We account for things in our environments with certain amounts of mental energy, and clutter and disorganization essentially block our flow. No, don't do it, don't put it off another day. Attack that clutter. Make it into what you want, and then every time you see it, you'll feel better and better, until your energy is clear, and your best self is smiling back at you with admiration and pride.
Bonus Idea: Get Approved For Medical Marijuana Online In Your PJ's!
Many businesses are shut down over Covid 19, but dispensaries are essential, and through the wonders of telemedicine, you can get approved for a medical marijuana card without leaving home! Studies suggest that that the stuff on this list may be enhanced by the use of medical cannabis. Hit the trails. With cannabis. Cook your food. With cannabis. Behold the classics. With cannabis. Get Emotional. With cannabis. Clean up. With cannabis. And finally, be well. With cannabis.
​Call 419-237-7119, or book here to get started.