After a two-year delay in setup and a promising start, the Ohio medical marijuana program is still wrestling major issues on the municipal level.
Medical marijuana was made legal in Ohio back in 2016, creating opportunities for increased tax revenues, help for afflicted veterans, economic stimulation, and more.
But after a two-year delay in setup and a promising start, the program is still wrestling major issues on the municipal level. Latency on the stateside is keeping rollout slow, while small-town city councils are getting cold feet; hemming and hawing with zoning and other restrictions, envisioning catastrophic criminal and moral decay.
The details are different in each locale, but community fears hold recurring themes, which include declining property values, increased illegal drug activity, overall community safety, and access by and illicit sale to minors.
None of this is supported by the facts, to be clear. The effect of the marijuana trade has been overwhelmingly positive in the legal states, economies, and communities in which it thrives.
The City administration in Logan, Ohio, for instance, nearly derailed a 1.25 million-dollar investment in their community led by such misinformation.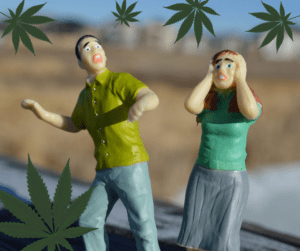 CannAscend, a company working to build a dispensary in Logan, renovated a long-abandoned building, securing permits, and even installing a 7,700-pound Schedule 1 DEA security vault. They also secured internal rooms with motion-sensing cameras and key-fob entry, only to find that the city administration had blocked them with an ordinance prohibiting dispensaries in the town.
Ian James, Head of Corporate Development for CannAscend pleaded with council to modify the ordinance for everybody's sake.
"Logan City Council could rescind/repeal the ordinance because there are no other licenses to award in the Medical Marijuana Southeast Ohio District 5 (Fairfield, Hocking, and Perry counties)," James told The Logan Daily News.
"The City could merely update Ordinance 59, 2017 to allow one Medical Marijuana Dispensary to operate within the City limits," he added. "Let's not forget, the City Service Director signed the Notice of Proper Zoning on Nov. 15, 2017, which in no small part led the State to award licensing to CannAscend, and drove it to secure state building permits, then later on Dec. 17, 2018, secure local building and plumbing permits.
"There is no practical use or sale of the property to recoup what has been spent, and would be lost in revenue," James commented.
Still, Logan city officials including Dennis Lowe, Major Crimes Unit Commander, paint bleaker projections for how they think things will play out:
"Like other states, I expect that we will see attempts to divert these products to the black market especially since yesterday I read a report which indicates that only 30 percent of the registered "medical marijuana" patients in Ohio are purchasing marijuana at dispensaries, so this bolsters my point that law enforcement resources will now have to continue to police the black market, and now will also have to divert resources to police the legalization.
[Note] While it's true that many registered patients aren't buying, reports show that it's because of the cost. Ohio's medical cannabis prices are high, because of delays in licensing cultivators. They're expected to drop once the program catches pace but that's mostly up to the State.
"During the meeting, we were told that in states where pot is legal that there has been a 28 percent decrease in opioid overdoses, this is another example of the shameful (keyword) behavior of the marijuana industry who seem to want to tie their product to everything good in the world. The fact of the matter is — where we have seen a decrease in drug overdoses — it is because of prevention and education strategies and primarily attributed to the use and availability of Naloxone.
"Here locally, we see no opioid users stopping opioids and using marijuana as an alternative. What we see day in and day out is them using both substances. I would also caution that marijuana is still illegal under federal law and that it is difficult to predict how the federal government may approach marijuana businesses in the future," Lowe commented.
James' testimonies highlighted different concerns:
"Registered patients in the Hocking Valley who have cancer, children with epilepsy, our veterans who suffer from PTSD and others with debilitating conditions enumerated in Ohio law, deserve the compassionate care medical marijuana provides in a non-habit forming manner, and they need to be able to get their medicine close to home," James told The Logan Daily News, adding that the dispensary would create jobs and bring new property and payroll tax revenue to the area. James suggested Cannascend could also bring a lawsuit if the order remains. One Logan, a town of 7,000, could probably scarcely afford.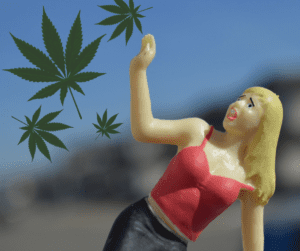 "There is a similar case in the town of Huron in Erie County, where the reality of millions of dollars in damages is in the balance. No one wants to go to court to recoup what has been expended and would be lost over time. The better course of action is for everyone to come together, rescind/repeal or amend Ordinance 59, 2017,"  The Logan Daily quoted him to have said.
Similar delays have been reported surrounding dispensaries in Marietta Ohio, where dispensary regulations have been heavily discussed, including increasing their distance from schools, from an already state-mandated 500-feet to 750 feet.
Meanwhile, Colorado is celebrating the successes of their programs, announcing that the combined marijuana tax, license and fee revenue had reached $1.02 billion, with over $6.56 billion in sales alone.
"This industry is helping grow our economy by creating jobs and generating valuable revenue that is going towards preventing youth consumption, protecting public health and safety, and investing in public school construction," Governor Jared Polis said in a statement to CNN.
Colorado's marijuana tax funds public education and health and human services programs throughout the state.
People accept and understand change at varying rates, and while every voice matters, you don't have to continue to suffer because of fear, fixed perspectives, or gross misinformation. There are many knowledgeable, compassionate medical marijuana doctors in Ohio, who would be happy to assist you with an evaluation opening your mind and body to the immense possibilities medical cannabis can provide.
There's a whole community of caring, compassionate professionals that may just have the answers you've been looking for when it comes to pain and chronic disease. Medical marijuana doctors in Ohio are licensed, educated, and ready to take your treatment to the next level. Don't let other people's fears deter you from living your best life.
Schedule a consultation today! 
If you are an Ohioan suffering from one of these 21 medical conditions you may be eligible to obtain your own Ohio Medical Marijuana Card to treat your ailment with medical marijuana, which includes both THC and CBD products. Any of the products listed above can be found at your nearest Ohio Dispensary.
Click here to learn more about what My Marijuana Card's state-certified Ohio marijuana doctors can do for you, or give us a call at (419-237-7119) and our friendly patient coordinators will set an appointment and walk you through the process of receiving your own Ohio Medical Marijuana card. ​Get your Ohio marijuana card today online! Get your Michigan marijuana card today online!