Sleep is essential when it comes to living a healthy lifestyle. Unfortunately, it's tough for many Ohioans to obtain the suggested 7 hours of sleep each night due to experiencing chronic pain, insomnia from PTSD, and so many others. Many of Ohio's cultivators aim to help fix this problem by growing specific strains of cannabis to help aid with sleep and insomnia. Medical marijuana patients have access to many different products to help them get a better night's rest. Here are 5 best strains for sleep you can find at Ohio's medical marijuana dispensaries to get a better night's sleep.
Helping Medical Marijuana For Insomnia
Many people struggle with sleep these days due to one or the other reasons. But you can treat your insomnia now with the help of medical marijuana.
Check the 5 Best Strains for Sleep
1. Triple Chocolate Chip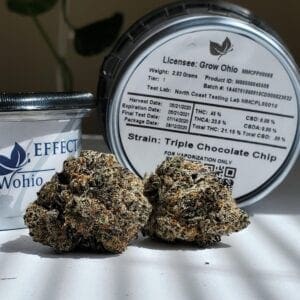 Cultivar: Grow Ohio 
Lineage: Mint Chocolate Chip x Triple OG
Description: Rich furs with a light scent of green apple that will tingle your senses and leave you feeling light and lazy. This strain is perfect for relaxing at the end of a long day. Patients can expect a rested slumber after using this sweet strain before bedtime.
2. Northern Lights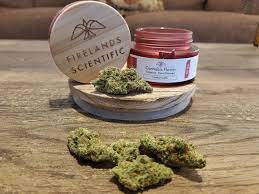 Cultivar: Firelands Scientific
Lineage: Afgani x Thai
Description: This old-school strain is known for the powerful medicinal effects. It provides for Ohio patients. Patients love Northern Lights because of its euphoric effects, relaxing the muscles and easing the mind. In addition, medical marijuana patients choose Northern Lights to help relieve symptoms associated with pain, depression, anxiety, and insomnia.
3. Ice Cream Cake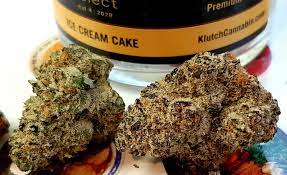 Cultivar: Klutch Cannabis 
Lineage: Wedding Cake x Gelato
Description: Ice Cream Cake is another strain known for its sedating effects. ICC leaves the body completely relaxed, but it has the same effect on the mind. Patients can expect a flavor profile with notes of vanilla and cake or dough. This bud is usually more purple in color and covered in sparkly trichomes. This strain is ideal for combatting chronic pain, insomnia, and anxiety. 
4. Second Breakfast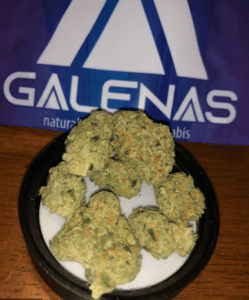 Cultivar: Galenas
Lineage: Triple OG x Blueberry
Description: This strain smells like a sweet mixed-berry pancake with a hint of vanilla. The effects are just as delicious, bringing an uplifted feeling and also greatly improving appetite. After Second Breakfast, you will be ready for lunch!
5. Lemon Dosidos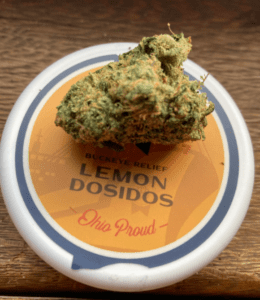 Cultivar: Buckeye Relief
Lineage: Lemon Lime x Dosidos 19
Description: Lemon Dosidos carry a creamy, sweet-smelling aroma. It is accented by fresh lime and pine. The buds are dense and covered in dark green leaves with accents of red and dark blues. You can expect your pain to be diminished, mood to be uplifted, and to be relaxed from head to toe. This strain is perfect for a movie night!
Ohio medical marijuana cardholders can access these strains with the best strains for sleep at any of Ohio's 52 dispensaries. Although not every strain works the same for every patient, it is essential to document what strains work well to determine which terpenes and cannabinoids are responsible for helping you find relief. 
What's your favorite strain to help with sleep and insomnia?
Schedule a Consultation today!
Are you suffering from a debilitating medical condition but don't know if you qualify? Click Here to see if you may be eligible to obtain your own Medical Marijuana Card to treat your ailment with medical marijuana, including THC and CBD products. Try the best marijuana strains for sleep. Any of the products listed above can be found at your nearest Ohio Dispensary.
Click Here to learn more about what My Marijuana Card's state-certified marijuana doctors can do for you. Or give us a call at 877-783-1805. Our friendly patient coordinators will set an appointment and walk you through the process of receiving your own Medical Marijuana card.  So get your Ohio marijuana card today online!