Three years after House Bill 523 legalized Medical Marijuana in Ohio, caregivers, physicians, state agencies and patients, have finally been getting the green.
After Issue 3, a 2015 recreational legalization measure was defeated at the polls, many Ohioans' hopes of treatment were dashed. They shared a sigh of relief when 523 passed the next year, but knew a staunch wait ensued.
That wait ended last December when the registry opened; An online database that keeps track of medical marijuana recommendations. Recommendations are only granted by certified physicians, who enter them into a Statewide online portal to keep track of Ohio caregivers and patients. Patients and caregivers use the portal as well, to change or update statuses or other registration details. Ohio registry assistance is available toll-free. By phone, at 1-833-464-6672 and by email at MMCPRegistry@pharmacy.ohio.gov.
Records showed that by the end of week one, approximately 1000 cards had been activated and 2000 doctor recommendations had been given. By a month out, activations had tripled and recommendations had doubled. The Board of Pharmacy had also issued its first certificate of operation to CY+, a now official dispensary located at 180 Main street, Wintersville. Four more were awarded in January, to Ohio Valley Natural Relief LLC, on Canton Road in Wintersville, The Botanist, at 384o Greentree Ave, SW Canton, The Botanist, at 30133 Euclid Avenue in Wickliffe, and the Forest Sandusky, LLC, at 1651 Tiffin Avenue, Sandusky.
With basic structure in place, sales started January 16th, with four dispensaries raking in $75,000 that very first day. Those numbers quadrupled over the next eleven days, reaching $333,592 in total.
They basically doubled each month between then and now, with the current tally sitting at nearly three million. This was purely planted matter – flowering marijuana buds – the most widely known and basic form of the plant. But as things pick up and the working branches of the program integrate better, patients can expect more product variety heading into summer as other branches of the Ohio Medical Marijuana Program progress.
Marijuana processors, the working branch that make products from the buds, are setting up slower than dispensaries, but hold keys to the potential for increased potential value for Ohio medical patients. The Ohio Department of Commerce has only opened two processing facilities since the program started, which affects what the dispensaries do. But with a license for production of medical tinctures, oils, edibles, and topical creams in addition to raw marijuana flower, they represent a wealth of opportunities for recipients of Medical Marijuana in Ohio. Ohio processors plan to release edible marijuana gummies, chocolates, protein bars and chewable in the coming months, enhancing the breadth of treatment options for an increasingly more knowledgeable and diverse patient group.
Missouri
While not scheduled to make sales until January of next year, Missouri's medical marijuana plan suggests a promising future, with its strong but flexible legislative framework and uniquely patient-centered approach. Behind Amendment 2, a medical marijuana legalization measure backed by campaign group, New Approach Missouri, medical pot won big at the polls in November with two-thirds of the vote. Promising robust access, practical regulatory framework, quick implementation and less-restrictive qualifications, New Approach Missouri is set on outperforming its predecessors and keeping state business in-state.
In an Opinion piece for the Springfield News-Leader, John Payne, Amendment 2 co-author and New Approach Missouri campaign manager, outlined clear motivations for standard of care: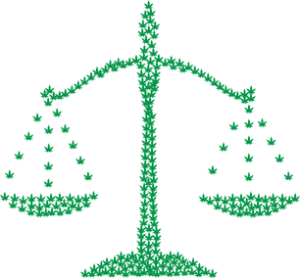 "Since 1996, when California became the first state to legalize medical marijuana, many states found out the hard way that implementing a statewide program is often more difficult than actually passing one. In fact, a majority of the states that followed California in passing medical marijuana faced delays, confusion, legislative attacks and budgetary uncertainty, which almost universally left sick patients and veterans waiting for longer than they should for this relief. Missouri's close neighbor, Arkansas, passed medical marijuana in 2016, but nearly three years later, patients still can't walk into a dispensary. This pattern makes the smooth, well-thought-out implementation of Missouri's program all the more remarkable.
The Missouri Department of Health and Senior Services has done yeoman's work to ensure the implementation of Missouri's medical marijuana program is successful. The amendment calls for quick, concrete deadlines that DHSS plans to meet, all while taking public input from patients, medical professionals, entrepreneurs and industry experts through outreach in every corner of the state. The results speak for themselves. A total of 481 pre-filed application forms and fees totaling $3,470,000 have already been received by DHSS since January for those anticipating to compete for license applications."
Missouri's plan includes a list of deadlines aimed at keeping the program focused and accountable through summer:
June 4: Release applications for patient cards and medical marijuana businesses.
July 4: Begin accepting patient applications.
August 3: Begin accepting applications for businesses.
December 31: Finalize application decisions
Arguably it's the strongest feature and main selling point could be legislative language that leaves room for judgment and that "puts medical treatment decisions back in the hands of doctors and patients." As outlined on the New Approach Missouri site, "Instead of creating a short and restrictive list of qualifying conditions, this initiative puts power in the hands of state-licensed physicians, not politicians or bureaucrats, to determine who will benefit from medical cannabis."
An article in the Columbia Missourian said the plan even contains measures designed to keep out-of-state hot-shots from coming in and dominating the market:
"Small business owners in Missouri who hope to acquire a license and start growing/dispensing medical marijuana will most likely be in fierce competition with people who are well-funded and who have backing from individuals with experience opening dispensaries and starting grow operations in other states.
All licenses for medical marijuana cultivation, manufacturing and testing facilities, as well as for dispensaries and entities with transportation certifications, must be held by entities that are majority-owned by Missouri citizens.
There will be Missouri residents who are 51-percent owners of such operations, making them majority owners, but who have the added advantage of funds coming in from outside the state."
Above all Payne does not mince words saying he intends their rollout to be the absolute best:
"A record 1.6 million people voted in favor of Amendment 2. But just as exciting is to see how well Missouri is implementing this program. No faulty report or inaccurate patient count prediction will undermine this progress. The delays and missteps that have plagued others states aren't happening here, and as a result, Missouri patients and entrepreneurs could be the beneficiaries of the best medical marijuana law in the entire country."
Arkansas
Arkansas was Missouri's example of how not to implement a Medical Marijuana program.
Their medical marijuana amendment passed in 2016, but still, no one has access, and they're behind other states that passed similar laws around the time.
Sources point to administrative cloak-and-dagger power-plays.
An Arkansas Democrat Gazette article quotes both candidates and industry experts who feel legislators sabotaged the Arkansas Medical Marijuana program early on:
"LaRee Williams Treece, 57, was approved for a patient card because she has fibromyalgia, and other drugs cause her to have an allergic reaction. For Treece and many others in the tight-knit patient community, the delays started back in 2016 with the fight that played out between supporters of cannabis legalization.
Treece and Fults backed a competing medical marijuana proposal in 2016 that would have included less government regulation and a provision that would allow patients to grow their own cannabis. That measure — known as Issue 7 — was tossed off the ballot under a court challenge shortly before election day.
They criticize Issue 6, which became Amendment 98, for being more focused on benefiting businesses than helping patients.
Little Rock attorney David Couch, the author of Issue 6, said Issue 7 was flawed in three main ways. It polled below 50 percent; it was an initiated act, which could have been 'substantially altered by the General Assembly; and he said the system for growing licenses, which would've required nonprofit owners, would've resulted in higher patient costs because the growing operations would have been contracted out to third-party, for-profit companies.
'It's been all about business so far, and that's not what it should've been about,' he said. Couch has been pushing for the commission to scrap its merit-based process for issuing growing and selling permits and adopting a lottery-style system that's similar to liquor permitting.
'Let's get the medicine out there,' he said. 'The patients have been forgotten long enough.'"
A talkbusiness.net article quotes others who feel the same. Many resent the Arkansas administration's choice to cede program control to a single five-person commission, some of whom have taken public stances against cannabis.
"Handing off the oversight of the industry to a part-time, five-person regulatory body that includes members who have publicly announced opposition to the legal use of marijuana was not a brilliant move, said Paul Armentano, deputy director for the National Organization for the Reform of Marijuana Laws (NORML). He said most medical marijuana initiatives across the U.S. have been implemented quickly and competently in states where lawmakers are on the same page as voters.
'As a rule, these programs tend to be rolled out efficiently in jurisdictions where politicians [honor] the political will of voters to expeditiously have these programs up and running,' Armentano said in an interview with the Northwest Arkansas Business Journal. 'By contrast, in jurisdictions, where politicians or lawmakers remain reluctant to enact these programs, not surprisingly we see that the rollout is delayed, and often times very dysfunctional.'"
Other aspects of their approach were also criticized.
"So yeah, I think Arkansas is having the most difficulty," said Karen O'Keefe, director of state policies for the Marijuana Policy Project in Washington, D.C.
O'Keefe said states have had three different options for implementing a medical marijuana program. They include a free-market approach that allows an applicant to start a greenhouse or pharmacy if they meet all the state requirements to get a license with local or regional limits. The other two options include a qualified lottery system to set up eligible medical marijuana businesses or merit-based scoring like the Arkansas model.
"Of the states that have the most litigation, of course, it's usually the ones with the merit-based [system] because they have the question of 'Was everybody scored impartially in the same manner?'" O'Keefe said."
Conclusion
So it looks like Ohio's Medical Marijuana program has had a relatively slow start. While current buyers do exist, many more are easily possible, but while sluggish it looks to be gaining speed heading into home stretch.
Medical Marijuana in Ohio looks more like it does in Arkansas than it does in Missouri, but it's humming along smoother than in the Natural State.
Evidence suggests voter-legislation cooperation, policies that put people-over-money, and smart, flexible planning are important keys to a successful launch. Let's hope future states continue to look at other states' examples to learn how to best serve their constituents, respecting their wants, medical needs and peace of mind.
If you are an Ohioan suffering from one of these 21 medical conditions you may be eligible to treat your ailment with medical marijuana, which includes both THC and CBD products. Any of the products listed above can be found at your nearest Ohio Dispensary.
Click here to learn more about what My Marijuana Card's state-certified medical marijuana doctors can do for you, or give us a call at (419-237-7119) and our friendly patient coordinators can walk you through the entire process, and set you up with an appointment. ​