Yes, there are! Here are some medical marijuana dispensaries in Cleveland, Akron, Canton, Youngstown, and Boardman just in case you are in the area looking for a good time.
Northeast Ohio, or as its geographically known, the Glaciated Allegheny Plateaus, is a quaint little area between the glacial till plains and the Unglaciated Allegheny Plateau of Pennsylvania. The seat of Ohio Amish Country Northeast Ohio hosts a traditionally working-class culture that's also ethnically diverse. It houses an area of the Rust Belt known as Steel Valley, historically, the largest steel-producing region in the world.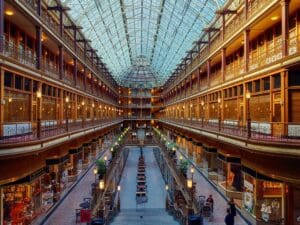 Cleveland
A sprawling Metropolis, known the world over Cleveland needs no introduction. This massive industrial center is home to tons of historical art and culture. A great place to see and relax.
RISE Dispensaries Cleveland 
1222 Prospect Ave E, Cleveland, OH 44115
Phone: (216) 243-0165
Website: https://risecannabis.com/dispensaries/ohio/cleveland/
The Botanist
3865 Lakeside Ave E, Cleveland, OH 44114
Phone: (216) 930-6550
Website: https://www.shopbotanistohio.com/locations/cleveland/
The Clubhouse 
709 Sugar Ln, Elyria, OH 44035
Phone: (440) 252-4046
Website: https://clubhousedispensary.com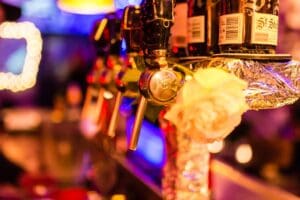 Akron
The gold standard of Midwest comfort cuisine, Akron plays a punchy second fiddle to Clevelands bustling Metro sprawl. Once the nation's rubber capital, this historic innovation center is known for its happening jazz scene and majestic forest hiking trails. Dotted with quirky little dives that feed a lit nightlife, Akron is home to, not one, but two top-ten Ohio craft breweries. Does a bustling jazz scene pair with medical marijuana? Check. Then let us know if it blows its own horn.
Hoppin' Frog Brewery, 1680 East Waterloo Road, Akron, OH, USA, +1 330 352 4578
Thirsty Dog Brewing Company, 529 Grant Street, Akron, OH, USA, +1 330 252 2739
Herbology Dispensary 
1220 Buchholzer Blvd, Cuyahoga Falls, OH 44221
Phone: (330) 403-4076
Website: https://www.myherbology.com/ohio/cuyahoga-falls/
Bloom Medicinals 
737 E North St, Akron, OH 44305
Phone: (567) 213-5101
Website: https://www.bloomohio.com
The Botanist 
46 S Summit St, Akron, OH 44308
Phone: (330) 368-2144
Website: https://www.shopbotanistohio.com/locations/akron/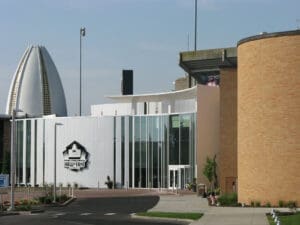 Canton
Combining small-town charm with big-city culture, Canton has a a lively art scene and some of the best food in the state.  As a gateway to Ohio Amish Country and home to the Pro Football Hall of fame, it's easy to see how a medical marijuana card in Canton could prime the senses for an All-American good time.
The Botanist
Address: 3840 Greentree Ave SW Unit 4, Canton, OH 44706
Hours: Open ⋅ Closes 7PM
Phone: (330) 623-7430
Website: https://www.shopbotanistohio.com/locations/canton/
Zen Leaf 
Address: 1851 Steinway Blvd SE, Canton, OH 44707
Phone: (234) 901-5900
Website: https://www.zenleafoh.com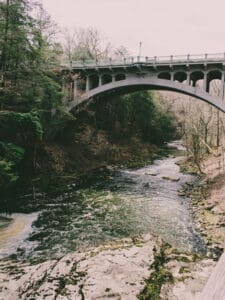 Youngstown/Boardman
From healthy vegan eateries and contemporary American cuisine to legendary seafood and gourmet hot dogs, Youngstown and Boardman, Ohio share a dining scene you may want to experience if you have the munchies. How do you get the munchies? We don't know. But go if you get them. Or get them and go.
Leaf Relief 
4323 Market St, Boardman, OH 44512
Phone: (330) 333-3925
gLeaf Medical of Ohio 
2932 Youngstown Rd SE, Warren, OH 44484
Phone: (330) 469-9499
Website: https://www.gleafohio.com
Riviera Creek 
1275 Crescent St, Youngstown, OH 44502
Website: https://rivieracreek.com/#
Qol Meds
Address: 611 Belmont Ave, Youngstown, OH 44502
Phone: (330) 743-0922
---
Get approved for Ohio medical marijuana right from the comfort of your own home. ​We now offer telemedicine for your safety and convenience in all areas we serve.
​
Get your Ohio medical marijuana card in areas including Cleveland, Columbus, Cincinnati, Dayton, Toledo, Youngstown, and Boardman.