Pinnacle emporiums New Morecni Dispensary
Michigan dispensary, Pinnacle Emporium has opened its doors to recreational users and medical marijuana patients in Michigan just last month! Pinnacle Emporium's Morenci location has now moved to 850 E MAIN ST., MORENCI, MI 49256, with another grand opening at the Buchanan location with the address of 221 E FRONT ST. BUCHANAN, MI 49107.
Medical patients and recreational users can expect some of the largest product variety available in the state at Pinnacle Emporium. Each dispensary will offer premium flower options starting as low as $11 per gram. Aside from the grand opening deals and discounts, Pinnacle is also celebrating Women's History Month by offering the ladies 15% off their entire purchase during the month of March and 15% off one clothing item. The specials don't stop there—Pinnacle Emporium will have specials for every day of the week starting this weekend 3/20.
Help keep the fun in cannabis and celebrate Pinnacle Emporium's re-grand opening at their two new locations with mini cannabis museums, tie-dye t-shirt making, giveaways and more!
Below you will find the medical and recreational specials happening this weekend in Morenci.
-Spend $100, Get a Josey Wales Pre-Roll for a Penny!
-Element .5g Live Resin Carts: Buy One Get One Half Off!
-Dream Caramels: 5 for $20! (Mix & Match)
-True North and Monster Gummies: 3 for $22
-Spend $100, Get an Bop Gun Pre-Roll for a Penny!
-8 for $99: Half Gram Terpene Tanks
-Element .5g Live Resin Carts: Buy One Get One Half Off!
-Platinum Vape .5g Carts: 3 for $90
-REC MKX .5g Carts: 4 for $100
-Dream Caramels: 5 for $20!
-25% off all Cannalicious Product!
Discounts may not be stacked.
First Timers: MED (15%), REC (10%)
Veteran's: MED (20%), REC (15%)
Seniors & Disabilities: MED (15%), REC (10%)
Birthday Discount: 15% (MED & REC) (Day of only)
Industry Discount: 15% Off
Local Discount: 10% Off (Offered to individuals residing in the same city as our store is located)
(Discounts may not be stacked)
CLICK HERE! to check out their website to view their live menu, or to place your curbside pickup order today!
My Marijuana Card patients now have access to another Michigan dispensary to find the relief they deserve. If you are interested in finding relief to your qualifying condition and accessing Michigan's dispensaries, give us a call today (517) 214-9395 to schedule your risk-free medical marijuana patient evaluation today!
And don't miss out on the Grand Opening of the Pinnacle Emporium in Edmore Michigan up north near Mt. Pleasant. 413 E MAIN ST. EDMORE, MI 48829. They will be opening real soon! More details to come!
Pinnacle Emporium Locations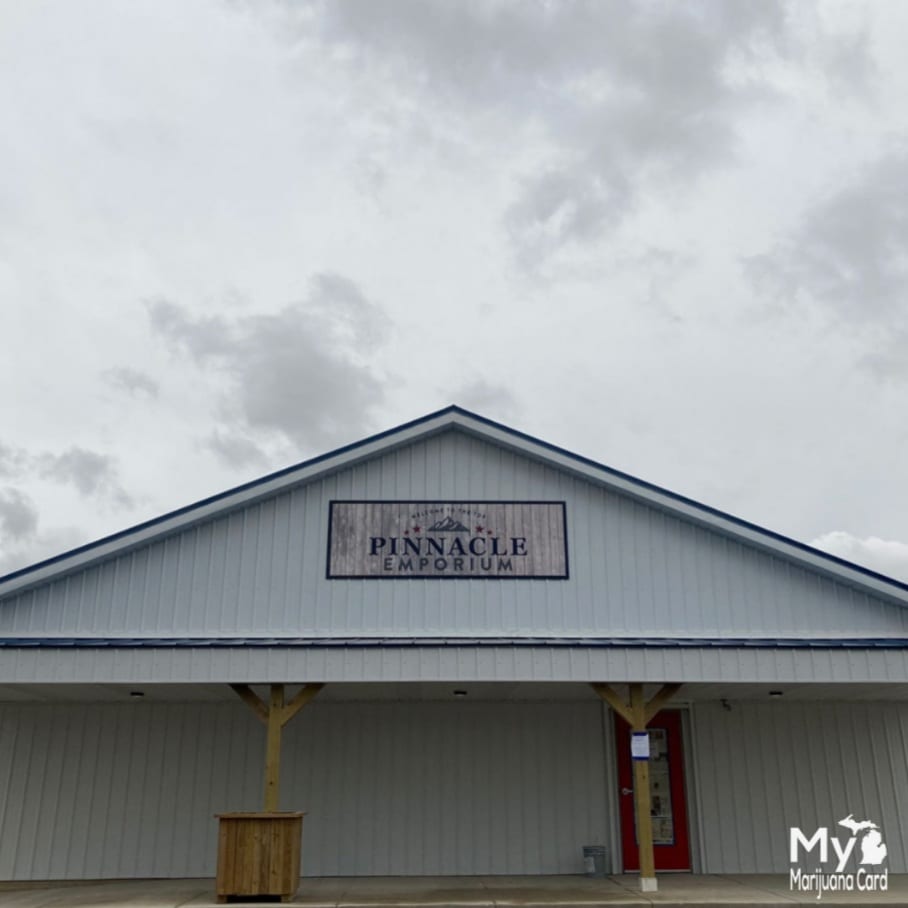 Pinnacle Emporium
Morenci
Hours of Operation:
Sunday/Monday: 10AM – 8PM
Tuesday -Thursday: 9am -8pm
Friday/Saturday: 9AM-9PM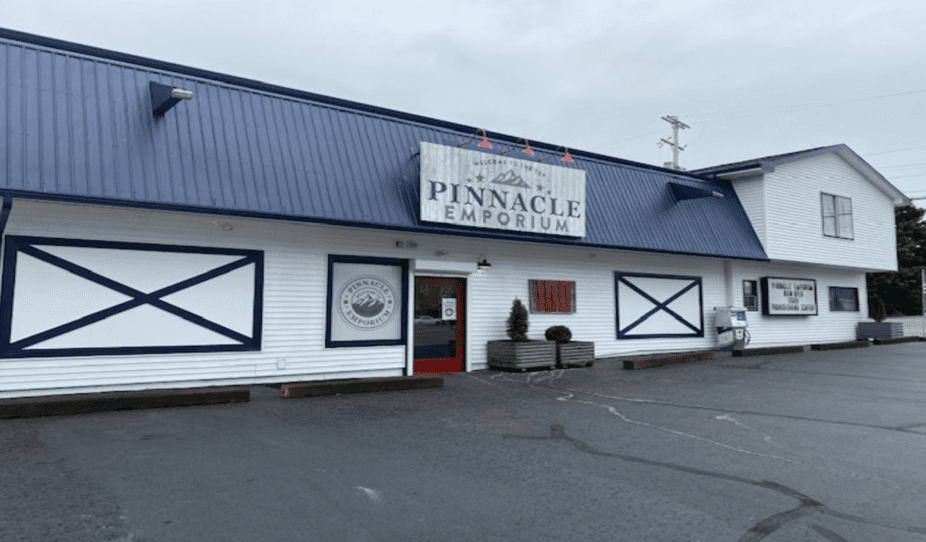 Pinnacle Emporium
Addison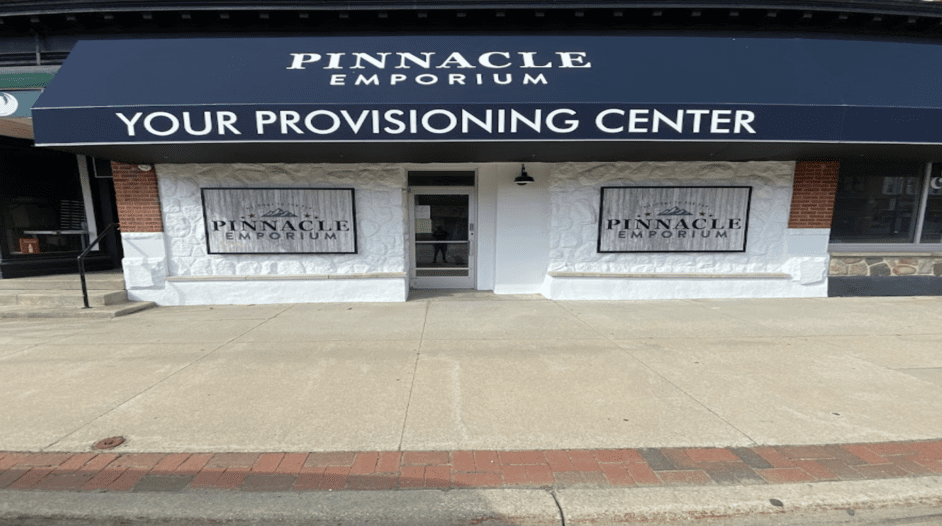 Hours of Operation:
Sunday: 11AM- 7PM Monday- Saturday: 10AM – 9PM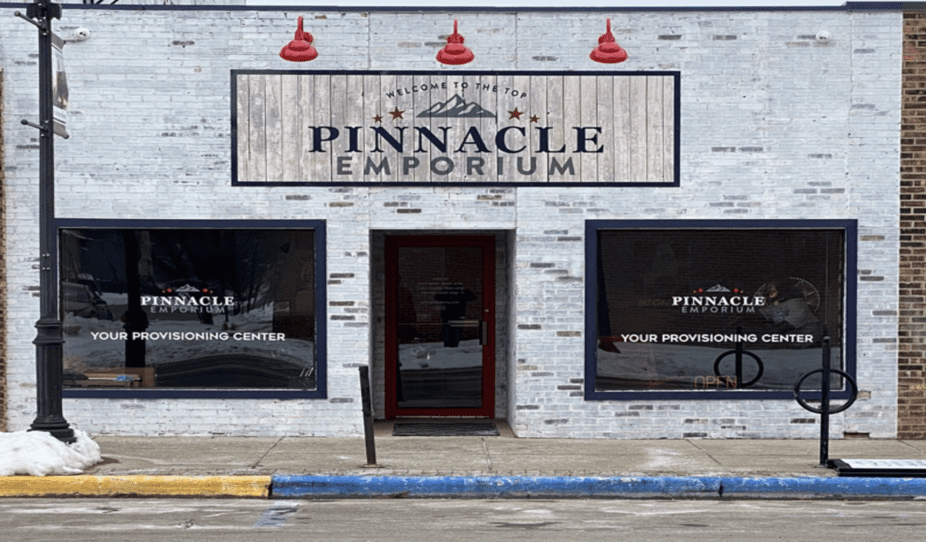 Pinnacle Emporium
Buchanan
Hours of Operation:
Sunday/Monday: 10AM – 8PM
Tuesday – Thursday:9AM -8PM
Friday/Saturday: 9AM-9PM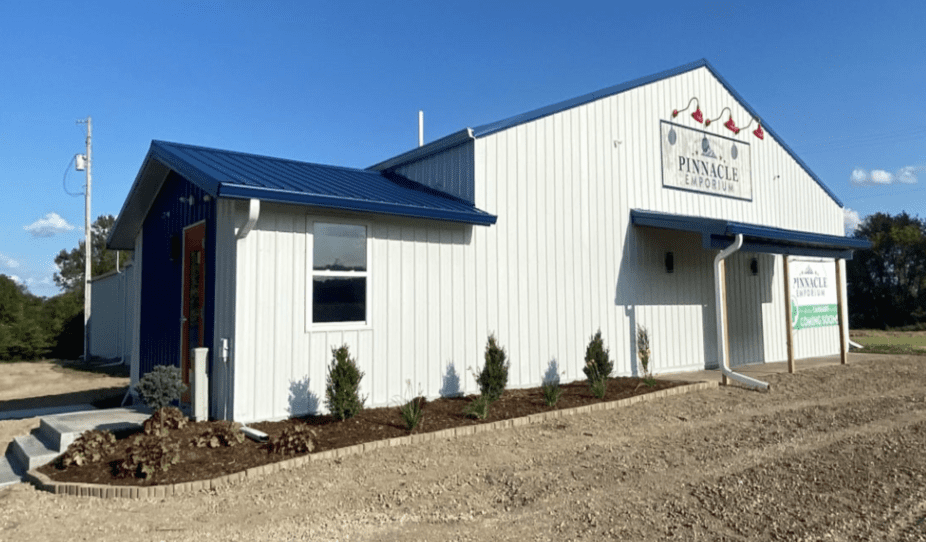 Hours of Operation:
Sunday/Monday: 10AM – 8PM
Tuesday – Thursday:9AM -8PM
Friday/Saturday: 9AM-9PM