Ulcerative Colitis Qualifies for Medical Marijuana in Michigan
Medical marijuana is now approved to treat those diagnosed with Colitis in Michigan. When someone is diagnosed with Colitis, their large intestine or colon has become inflamed. Overtime patients can go through periods of remission where they do not experience symptoms, and other times they experience 'flare-ups' where they are left dealing with very unpleasant side effects. During a flare-up patients with colitis experience discomfort and pain in the abdomen. There are different types of colitis, and treatment varies depending on what type you have.
What Are The Different Types of Colitis?
THERE ARE 5 TYPES OF ULCERATIVE COLITIS
Proctosigmoiditis, which affects the rectum and lower portion of the colon

Left-Sided Colitis, which affects the left side of the colon beginning at the rectum

Pancolitis, which affects the entire large intestine
A form of inflammatory bowel disease that affects 1-2 million people in the United States, and is even more common than Crohn's disease. Ulcerative Colitis is a chronic inflammatory gastrointestinal disorder that is specific to the inner lining of the colon. The other type of Inflammatory bowel disease(IBD) is known as Crohn's disease, however, it is not classified as a form of Colitis. Those suffering from Ulcerative Colitis during a flare-up experience diarrhea, bloody bowel movements, mucus in the stool, abdominal pain, rectal pain and urgency, fever, and weight loss.
(PC) occurs from the overgrowth of the bacteria called, Clostridium difficile. Normally, this type of bacteria lives in the intestine and is balanced by good bacteria, however, it causes problems due to there not being enough good bacteria in the body to fight the bad. This results in the Clostridium Difficile releasing toxins and causing inflammation in the large intestine. 
(IC)  is when blood flow to the colon is abruptly restricted or cut off. Blood clots are one reason for sudden blockage and a buildup of fatty deposits can occur. Sometimes this form of colitis can be caused by certain medications that are prescribed to patients to treat other medical conditions. Ischemic Colitis is often a result of another underlying condition such as; colon cancer, dehydration, blood loss, heart failure, or trauma. 
Another form of Colitis can be diagnosed only by being examined under a microscope by a doctor. When the tissue is being examined, doctors look for inflammation in the white blood cells or lymphocytes. Then, the doctor will classify the type of Colitis as Lymphocytic or Collagenous. Lymphocytic is when there are a large number of white blood cells or lymphocytes present. Collagenous Colitis is diagnosed when the colons lining is thicker than normal due to collagen buildup.
Another form of Colitis that can cause symptoms in infants that include reflux, excessive spitting up, fussiness, and possible flecks of blood in a baby's stool. This type of colitis is diagnosed by a mother going through an elimination diet to find out exactly which nutrient in the breastfeeding mother's breast milk is causing the allergic colitis in the baby. 
How Can Michigan Medical Marijuana Help those Treat Colitis?
Ensuring good nutrition is a major key to helping treat Colitis. Medical marijuana can help those with Colitis maintain their appetite, as THC is an appetite stimulant. When rich, high-fat foods are consumed the body's natural endocannabinoid system works with the receptors in the body to move it through the GI tract. CB1 receptors respond by regulating a wide variety of functions such as acid secretion, stomach emptying, along with the ability to move food through the GI tract. THC is extremely useful for helping alleviate pain, cramping, and vomiting. CBD also has great anti-inflammatory properties that can help soothe one's GI tract. Reducing the inflammation in your gut is essential to avoid further unwanted side effects.
Patients in Michigan suffering from any form of Colitis can find relief from a wide variety of products available at Michigan dispensaries. Products with the terpene Beta-Caryophyllene are known for working well with inflammatory conditions and diarrhea. Products with a higher THC percentage with the terpene Myrcene can provide relief for pain, and overall relax the body. Patients can also find mixed ratio products that include CBD in addition to THC being present to work to treat inflammation in the gut. 
Schedule your Michigan marijuana card appt in 4-steps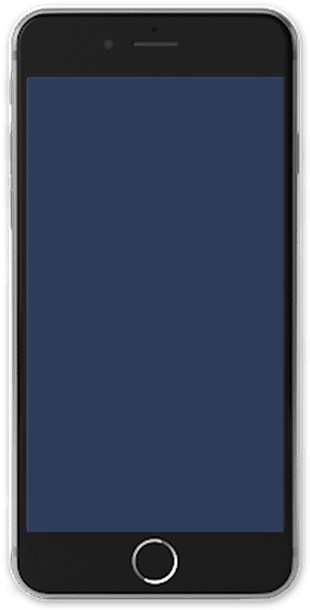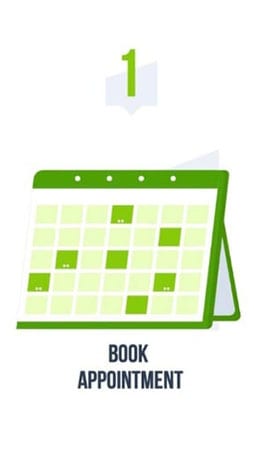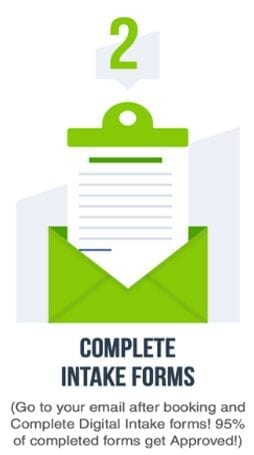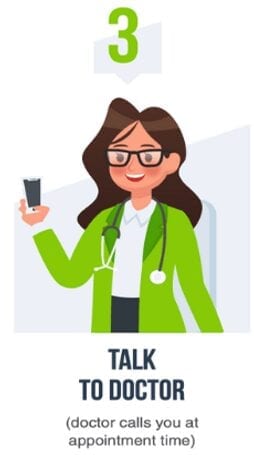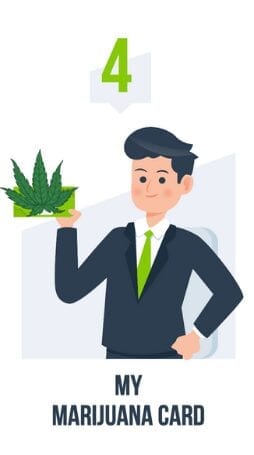 SCHEDULE AN MICHIGAN MMJ CONSULTATION TODAY!
Are you suffering from a debilitating medical condition, but don't know if you qualify? Click Here to see if you may be eligible to obtain your own Medical Marijuana Card to treat your ailment with medical marijuana, which includes both THC and CBD products. 

Click Here to learn more about what My Marijuana Card's state-certified marijuana doctors can do for you, or give us a call at 877-783-1805 and our friendly patient coordinators will set an appointment and walk you through the process of receiving your own Medical Marijuana card. ​​​​Get your Michigan marijuana card today online!