Rheumatoid Arthritis Approved for Medical Marijuana in Michigan
What is Rheumatoid Arthritis?
As you already know, Arthritis is approved for medical marijuana treatment in Michigan. However, there are two types of Arthritis that fall under the broad category, Rheumatoid being one of them. The two common forms of Arthritis are Rheumatoid Arthritis and Osteoarthritis. Rheumatoid arthritis is an autoimmune disease that causes severe inflammation of a joint's interior lining. Osteoarthritis is of the bones and is characterized by a loss of cartilage in the joints, most commonly in the hands, hips, knees, and spine. Rheumatoid arthritis now qualifies for medical marijuana treatment in Michigan due to its painful side effects and symptoms.
WHAT ARE THE SYMPTOMS OF ARTHRITIS?
When someone is diagnosed with rheumatoid arthritis, this means that the body's immune system attacks its own tissue. In most cases, Rheumatoid Arthritis attacks the joints, but in more severe cases, it attacks internal organs. Rheumatoid arthritis affects joint linings, causing painful swelling, and for the joints to become severely inflamed. As time passes, the inflammation associated with rheumatoid arthritis can cause bone erosion and joint deformity. While there's no cure for rheumatoid arthritis, cannabis can help by slowing its progression, in addition to standard medication called anti-rheumatic drugs prescribed to those diagnosed with the disease.
How Can Michigan Medical Marijuana Help Treat Rheumatoid Arthritis?
Medical marijuana can help those dealing with Arthritis find relief to their chronic joint pain and inflammation in several ways. THC can help patients find pain relief from their joint pain and muscle stiffness through inhalation, topically, or by ingesting cannabis in the form of an edible. THC can reduce pain, while CBD has great anti-inflammatory effects. When the two work together, known as the entourage effect, the benefits are endless. One of the most popular ways patients tend to use cannabis for Arthritis is topically through salves or lotions.
THC is extracted from the plant in the form of oil and is infused into lotions and salves which make a convenient and targeted way for patients to ease their pain when applied directly to the pain point. Did you know that THC alone has twice the anti-inflammatory activity as hydrocortisone? Beta-Caryophyllene is a popular cannabis terpene found in the plant and is also found in black pepper, which is known for having strong anti-inflammatory benefits. Beta-Caryophyllene and can be found in many products available at Michigan dispensaries. Patients with Arthritis have many options for treating the pain and inflammation, however, the first step to finding relief with cannabis is by obtaining your My Marijuana Card.
Schedule your Michigan marijuana card appt in 4-steps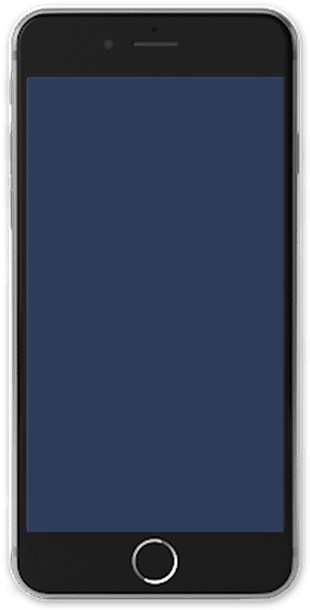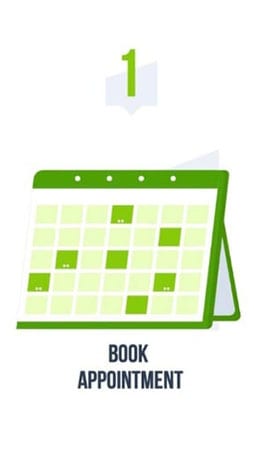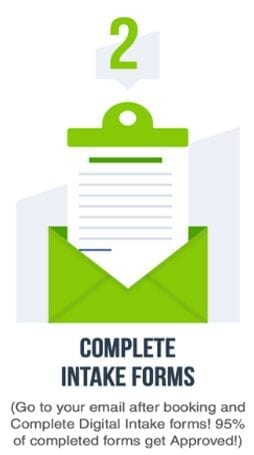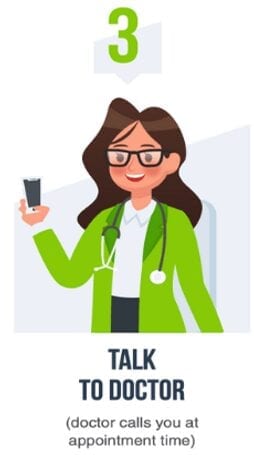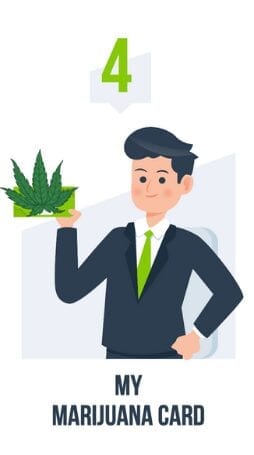 SCHEDULE AN MICHIGAN MMJ CONSULTATION TODAY!
Are you suffering from a debilitating medical condition, but don't know if you qualify? Click Here to see if you may be eligible to obtain your own Medical Marijuana Card to treat your ailment with medical marijuana, which includes both THC and CBD products. 

Click Here to learn more about what My Marijuana Card's state-certified marijuana doctors can do for you, or give us a call at 877-783-1805 and our friendly patient coordinators will set an appointment and walk you through the process of receiving your own Medical Marijuana card. ​​​​Get your Michigan marijuana card today online!