Obsessive-Compulsive Disorder (OCD) Qualifies for Medical Marijuana in Michigan
Those diagnosed with Obsessive-Compulsive Disorder (OCD) in Michigan can now use medical marijuana to treat their symptoms. Although there is no clear determination of what causes OCD in patients, doctors believe it can be a result of physical or emotional trauma or an infection that causes changes to happen in the brain. Those clinically diagnosed with OCD often experience compulsive behavior, agitation, compulsive hoarding, hypervigilance, impulsivity, repetition of words or actions, repetitive movements, ritualistic behavior, social isolation, anxiety, depression, fear, food aversions, and nightmares. Medical cannabis can help alleviate many of the symptoms that those with OCD deal with on a daily basis. 
How can Michigan Medical Marijuana Can Help Treat OCD?
Aside from cannabis as a form of treatment, patients in Michigan suffering from OCD are treated by cognitive therapy or from prescription medications. As with many prescription medications, they yield unwanted side effects. Many of the side effects from this medication include nausea, vomiting, insomnia, headache, agitation, and more. While this medication may relieve the anxiety or depression that comes along with OCD, it can create a variety of adverse effects. Products that are higher in CBD can offer relief to those suffering from OCD by relieving their symptoms and helping them feel calm without an intense 'high' feeling. Cannabis strains are an important factor when trying to find the right product for you.
Michigan dispensaries offer a wide range of medical marijuana with a lot of options available to patients. Some patients with  OCD may find success with a THC-dominant strain, while another patient may feel uncomfortable with this type of strain, and not effectively alleviating their symptoms. If this is the case, a CBD-rich strain may be what you need. Using CBD can help reduce stressful event-induced anxiety as well, such as public speaking. This could be a major benefit to someone who has a fear of public speaking if taken before the event. Establishing a relationship with your local Michigan dispensary is key for helping identify which products work well for you, so you can continue to find relief for your qualifying condition. 
Schedule your Michigan marijuana card appt in 4-steps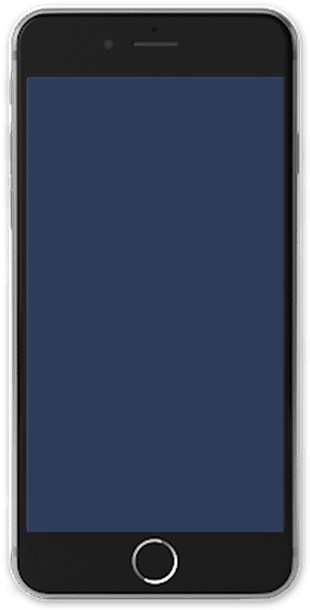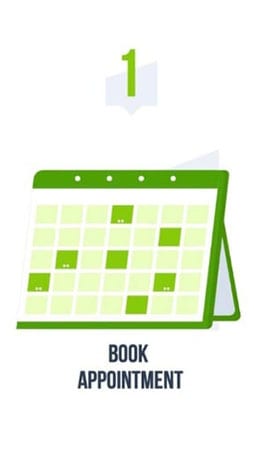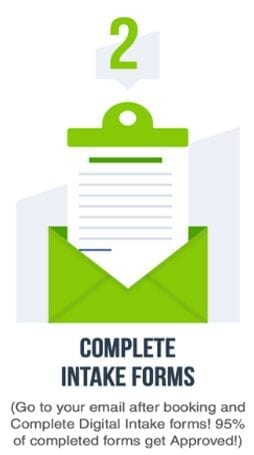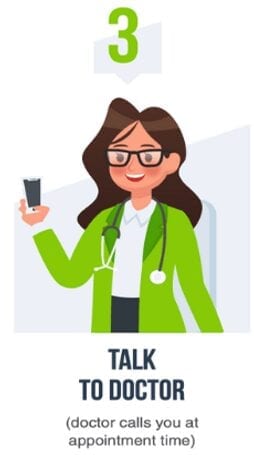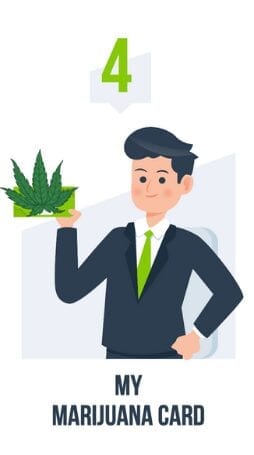 SCHEDULE An Michigan MMJ CONSULTATION TODAY!
Are you suffering from a debilitating medical condition, but don't know if you qualify? Click Here to see if you may be eligible to obtain your own Medical Marijuana Card to treat your ailment with medical marijuana, which includes both THC and CBD products. 

Click Here to learn more about what My Marijuana Card's state-certified marijuana doctors can do for you, or give us a call at 877-783-1805 and our friendly patient coordinators will set an appointment and walk you through the process of receiving your own Medical Marijuana card. ​​​​Get your Michigan marijuana card today online!