When you're depressed, it can make harder for you to enjoy life. Making even the most minor tasks weigh extremely heavy on you. Medical marijuana for depression is a highly effective treatment option for those suffering from anxiety due to its mood-stabilizing effects. It can be hard to overcome the feelings of depression, but cannabis strains for depression is here to help!
Medical Marijuana Patients Suffering From Depression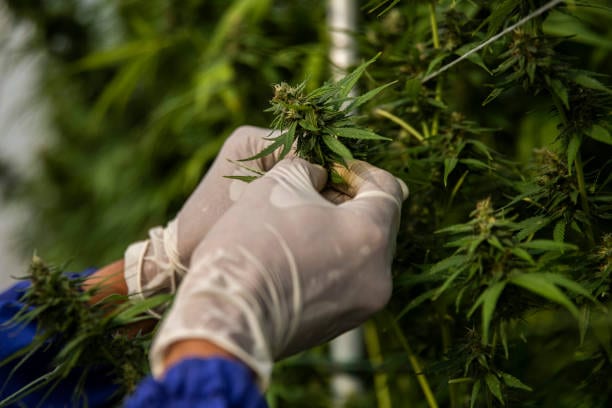 Here are 5 cannabis strains for depression
It will help medical marijuana patients in South Dakota fight off depression, one puff at a time!
1. Jack Herer- Sativa
This strain is known for its uplifting effects. Users of this strain can expect feelings of euphoria, happiness, creativity, and focus. One of the primary terpenes in this strain is 'Limonene'. Limonene works as an anti-depressant and is one of the best terpenes to help bring your mood up.
2. Grandaddy Purple- Indica
This strain is excellent for relieving feelings of stress, insomnia, and tension. That most people who are dealing with depression often face. Indica strains such as Granddaddy. Purple are also great for minimizing pain and aiding with appetite loss.
3. Pineapple Express- Hybrid
This hybrid strain helps those with depression by enhancing their mood and leaving them feeling happy. This strain has a high fruity profile and is high in the terpene limonene, known as a popular 'mood-booster.
4. OG Kush- Indica
This strain will help mellow out any mood. OG Kush gives users the feeling of euphoria while still relaxing the body and mind. OG Kush is an excellent strain for not only fighting depression. But also helps with anxiety and bipolar disorder. The body high that users of this strain experience can also help with pain and nausea.
5. Northern Lights- Indica
This popular Indica strain is known for its powerful medicinal effects. However, northern Lights has equally as beautiful effects as its name. This strain is great at relaxing the body and mind equally. Users can expect a blissful euphoria that will help with drifting off into a sound sleep.
There are many cannabis strains for depression in existence that are powerful for combatting depression. However, the most important thing for patients to understand is the role that cannabis terpenes play in fighting symptoms of depression. Some of the most popular terpenes for helping those with depression are Limonene, Caryophyllene, and Linalool. Therefore, patientsshould always consider cannabis terpenes when making their strain selections at the dispensary for the best results.
Pre-Qualify Today!
Are you suffering from a debilitating medical condition but don't know if you qualify? Click Here to see if you may be eligible to obtain your own Medical Marijuana Card to treat your ailment. With medical marijuana, including THC and CBD products.
Click Here to learn more about what My Marijuana Card's state-certified marijuana doctors can do for you. You can give us a call at 877-783-1805. Our friendly patient coordinators will set an appointment and walk you through the process of receiving your own Medical Marijuana card. ​​So get your South Dakota marijuana card online today!